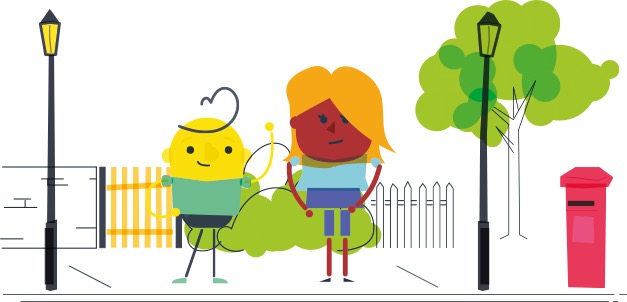 stormbreak at school. Sign up for Surge.
The DfE have now confirmed that the PE and sport premium funding will continue in 2021-22. Added to this on 17th June the Education Secretary announced a further relaxation of ring-fencing arrangements for the PE and sport premium, allowing any unspent grant to be carried forward into the 2021 to 2022 academic year. Why not consider working more closely with stormbreak and get something truly sustainable for your money.
On the 17th June 2021 the the DfE released an updated guidance on 'PE and sport premium for primary schools' outlining how much schools should have received and how to spend it. So there is no better time to really consider how to utilise this funding to ensure sustainable improvements are made to your schools provision of physical education, physical activity and school sport.
The guidance is very clear that schools are accountable for the spend and "must use the grant for the purpose it was provided - to make sustainable improvements to the PE, sport and physical activity offered". The sustainability will ideally benefit pupils now but also benefit pupils joining the school in future years.
In my previous role as a headteacher, I recall using the funding on staff training only to have three quarters of the staff retire a few years later. It seemed to me that using the money on training staff was not sustainable at all. In this regard I am confident that stormbreak covers the school by enabling as many as 5 members of staff to engage with the full training, with the remaining staff accessing a light touch training at the end of the term long training. If someone moves schools, retires or takes a leave of absence, well you still have other staff trained who could take the helm and lead stormbreak within your school.
The guidance continues to guide schools towards securing improvements in 5 key indicators, we are confident that stormbreak meets all of these requirements as can be seen below. For a more extensive view on this please refer to a previous blog relating to this funding.
Engagement of all pupils in regular physical activity - stormbreak is designed to be done in the class with ALL pupils therefore the least active children would be targeted and would achieve 5-15 minutes additional time being 'active' each and every school day.
 
Profile of PE and sport is raised across the school as a tool for whole-school improvement - stormbreak allows a school to embed physical activity into the school day. We are also in the development stages of stormbreak 'champion' which will actively involve children taking on a leadership/mentor role within the school.
 
Increased confidence, knowledge and skills of all staff in teaching PE and sport - Although we do not class stormbreak as PE or sport it is most definitely movement, mentally healthy movement! Our activity cards (15 packs are provided for a school taking part in the 'surge' training) are easy to follow and adaptable to ensure that they work across the age and range of a primary school. Our training ensures that staff receive quality professional development and are confident in the delivery of the physical and mental health aspect of the activities.
 
Broader experience of a range of sports and activities offered to all pupils - by introducing stormbreak into your classes each and every day the children have the opportunity to get a grounding in a broad range of activities
 
Increased participation in competitive sport - at stormbreak we value aspiration with a focus on 'self-worth'. There are several stormbreaks which can involve 'competition' if desired. 'Class Compliments' and 'Ranagrams' are particularly useful for this. The gamification and challenge of 'stormbreaking' can clearly be seen by using our new dashboard feature which shows which classes within the school are doing what.
The stormbreak flagship training programme, 'surge' takes the content accessible on our website www.stormbreak.org.uk and 'up levels' it. The training will embed mental health strategies into the daily life of school while simultaneously supporting physical activity targets. It will ensure that staff are trained in using the right language and skills to support your current children and future cohorts of children through mentally healthy movement activities.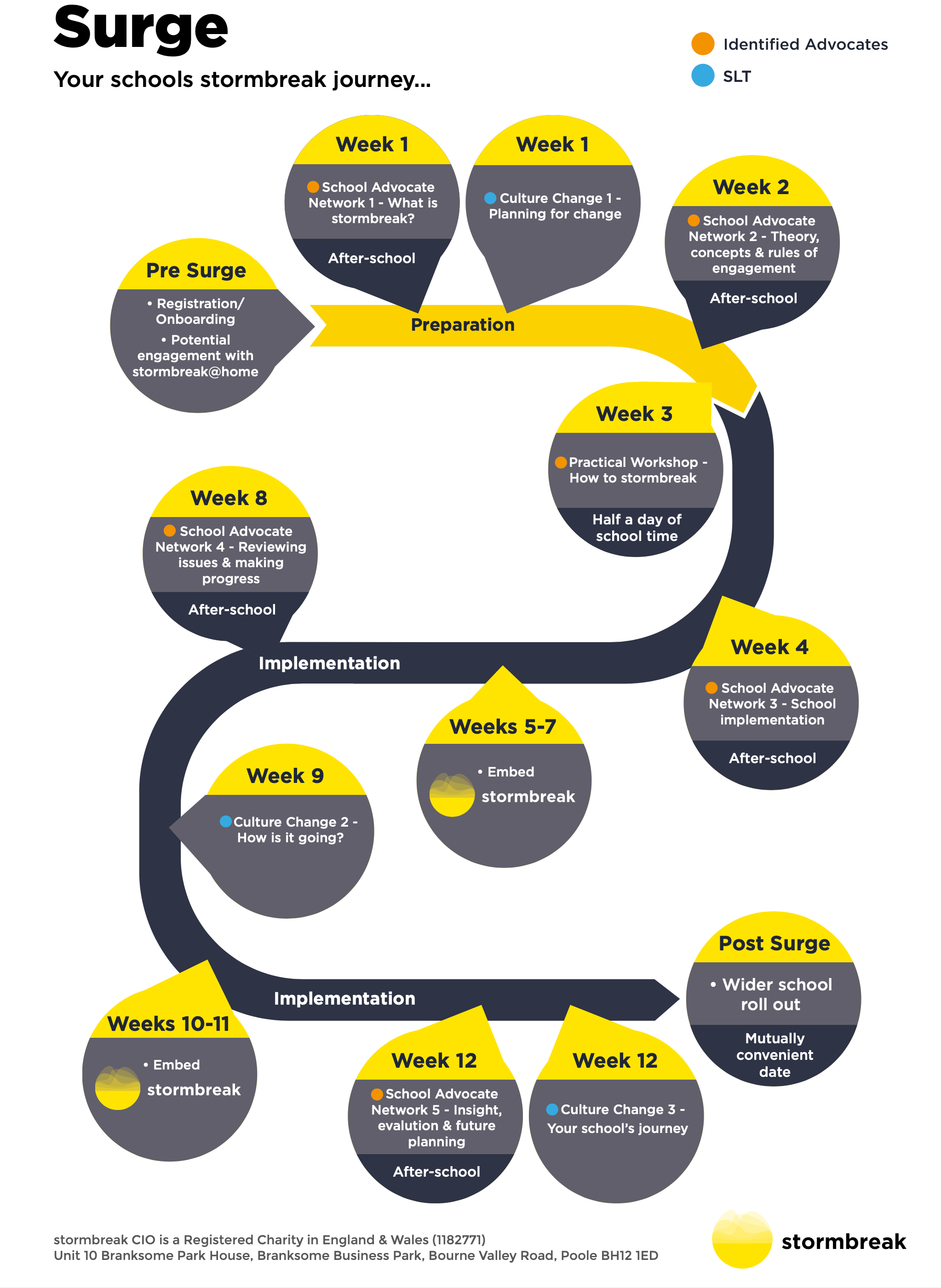 It is worth noting that schools who have already embedded stormbreak into their culture have also had some exceptional feedback during SIAMS inspections and safeguarding audits.
It is clear to us here at stormbreak that utilising your schools PE and sport premium for further embedding stormbreak into your school's culture and ethos is money well spent that will allow for impact on not only the physical health of your children but the mental health too. A way to spend this funding that will allow for a long term impact for pupils and a sustainable solution for your school that will still be impacting long after the funding has ceased. Please read our emerging insight report for more information on the benefits of stormbreak.
If you are interested in joining our growing stormbreak family or have any further questions please do not hesitate to contact us at hello@stormbreak.org.uk.